I don't know what it is but the majority of the time that I step in to a DJ booth, it smells like an ashtray, swamp ass, body odor, and mustyness.  It's like DJ's wanna be this 'organic' artist.  Now, I'm not saying ALL DJ's are like this.  I can't speak for anyone else, but I definitely take the time to shower before all of my gigs.  I have some DJ friends who also take care of themselves. 
BUT man... I just never know what to expect some times during DJ jam sessions at dive bars.  Anyway, I wanted to share something AKA some awesome soap with my fellow DJs in hopes it helps them out.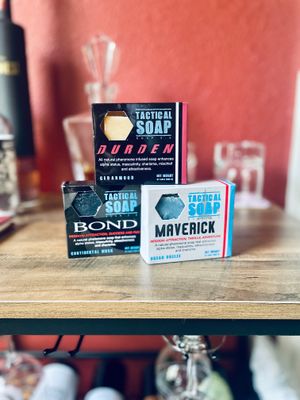 There's a company called Tactical Soap that sells pheromone infused soap.  The pheromones are a bonus of this soap, in my opinion.  I like that the soap makes me feel clean, doesn't have an over powerful scent, and one bar lasts quite a while.
I really hope that my fellow DJs find this information helpful.  The ONLY funk that should exist in the booth are the beats!