Let's talk about Mackie Thump Go - which might be the BEST portable speaker for DJs, house parties, tailgating, picnics, pool parties, Sunday Funday, etc....
I purchased this speaker a few weeks ago when I was booked to DJ a wedding that required a sound source in an additional room for cocktail & dinner hour.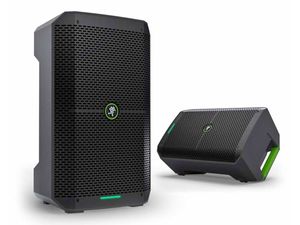 Let me tell you, I was seriously impressed with this speaker.  Prior to buying it I was conducting research and determined I had to check it out at Guitar Center.  Fortunately for me, when I got there the staff had a Mackie Thump Go all set up to test out at the counter.  Took 30 seconds for me to make my decision.
Pros:
Light weight (under 20 lbs)
Option to have stereo input (via AUX or 2x inputs)
Music ducking option with mic plugged in
Different output sounds settings

Highly recommend speech for speeches!

Has the typical Mackie type sound:  aggressive and offers some bass
Cons:
Pricey (might be worth it if there's usability at gigs (don't let it sit in storage!)
Need a carry bag (can't find one yet)
Overall review:  I would definitely recommend this for DJs who have steady gig.  If mobile gigs don't require additional speakers for spare rooms, you could definitely have this speaker on hand for club gigs because I think this also works well as a monitor speaker.  You can plug in an RCA to Stereo cable and plug it in the AUX input for use as a monitor. 
What are your thoughts on this device?  Is this something you could use for house parties?  Let me know!